Recently described as "the coolest practice facility in college golf"by Josh Berhow of Golf.com, Papago Golf Club is the proud home of the nine-time NCAA Championship winning Arizona State Sun Devils Men's and Women's Golf Teams. The indoor/outdoor state-of-the-art facility was designed by Phil Mickelson – Sun Devil Alum – whose goal was to prioritize functionality.
goal was to prioritize functionality. Funded by The Thunderbirds, one of the Phoenix area's most generous philanthropic organizations, The Thunderbirds Golf Complex opened in late 2018.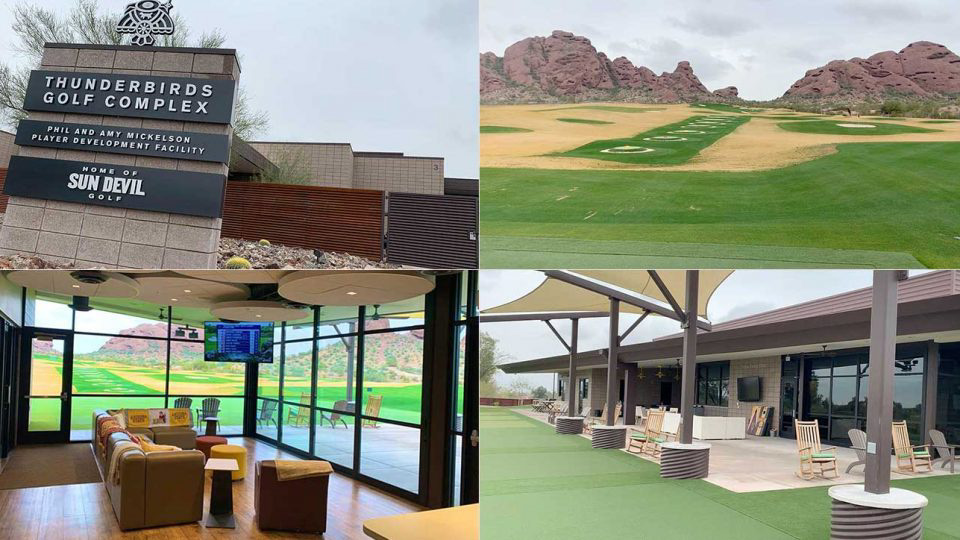 Host of the 2-day Thunderbird Collegiate Tournament, Papago has additional course refinements planned for the 2020 – 2021 season to best accommodate the length of today's collegiate athletes.